[ Home / Federal Hill / Dining Room ]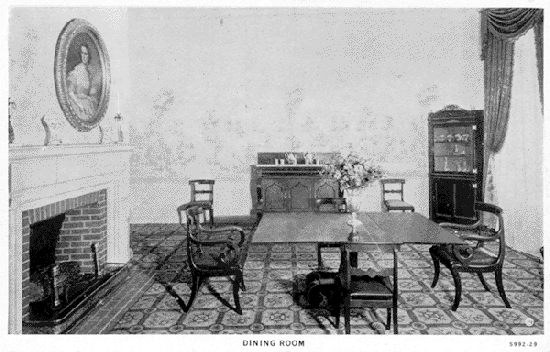 This is another postcard in same series printed soon after the state acquired Federal Hill. This shot is of the Dining Room, taken from the hallway entrance to the room , looking to the west.
Though it is difficult to see in this shot, the sideboard at the far end of the room holds a beautiful silver service, and a set of julep cups melted down from silver dollars also sets there. Again, the room's furniture has changed little over the years. The servant's entrance is on the far side of the fireplace on the left.
| BACK |