[ Home / Federal Hill / Home 1923 ]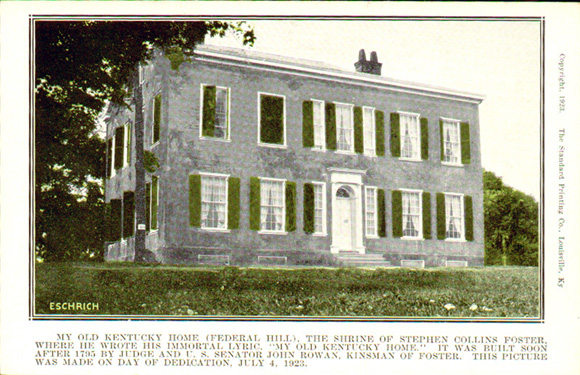 This postcard shows the front of the Federal Hill, taken on the day it was officially dedicated as a state shrine -- July 4, 1923. The date was significant, as it was not only the Fourth of July, but also Stephen C. Foster's birthday.
This postcard is one of a whole series released to mark the opening of Federal Hill as a state historic shrine. The green watercolor tint is common to all the postcards in this particular series about the home. I have several of the series, but I'm always looking for additional cards. If you know of any available, please send me e-mail and tell me where to find them!
| BACK |