[ Home / Federal Hill / Home Color ]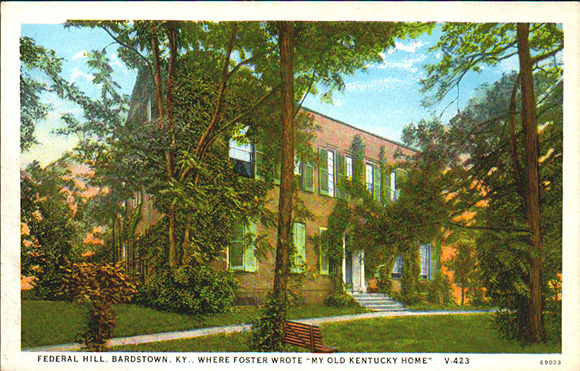 This colored illustration shows the front of Federal Hill, with the caption: "Federal Hill, Bardstown, Ky.. Where Foster wrote "My Old Kentucky Home."
I'm not sure if this postcard is based on a photograph, but one thing is certain -- look at the edge of the roof on the front of the home. Look ma, no gutter! Compare it to other photographs, and you can see that the artists shaved it clean off! And there's no roof visible at all! I'm not sure, but I think you should also see the chimney on the west (farthest) end of the home.
This postcard was published by The Kyle Co., Louisville, Ky.
| BACK |