[ Home / Federal Hill / Gov. Morrow ]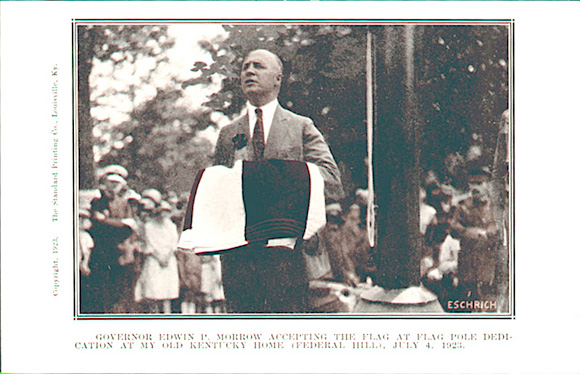 Kentucky Gov. Edwin P. Morrow stands next to the flag pole at My Old Kentucky Home State Park on the day of the park's dedication, July 4, 1923.
This postcard is one of the series of cards released after the park was opened. There's a brass plaque on the base of the flag pole, commemorating the event. The pole looks like its a dark color in this shot, but its been painted silver for a number of years from what I remember.
UPDATE: The flagpole was removed at some point earlier this year. The base and its plaque is all that remains.
| BACK |