[ Home / Federal Hill / Well ]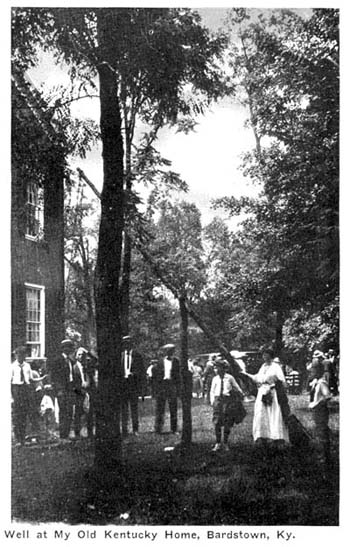 This postcard shows one of the two cistern wells located on each side of the mansion. This well is on the east side of the home. Another one is located on the western side. Both have been sealed and neither looks anything like this undated photograph. I expect it is likely from the same period as the previous two, which were about the time the state formally open Federal Hill. Judging from the finery of the folks in the photograph, it's my guess it was some sort of special event, possibly even the grand celebration held July 4, 1923 on the home's dedication as an official state shrine.
The original postcard was slightly colorized with some blue to denote the sky.
| BACK |